DO, 02.02.
NESTTER DONUTS(ESP)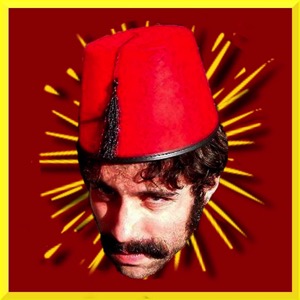 well what should I say about Nestter? He is travelling in an old rundown Peugeot through the whole of europe. playing shows everywhere and all the time. he's an accomplice of the UNHOLY Referend Beatman!! and also on vodoo rythm records. his show is pure rocknrollllll energy!! irresistible!!
5 €/CHF bis 21 Uhr danach 8 €/CHF
20:00 ca.22:00 00:00
SA, 04.02.
AUSGEBOMBT(DE)
KETTENHUND(AUT)
RAVAGE FIX(DE)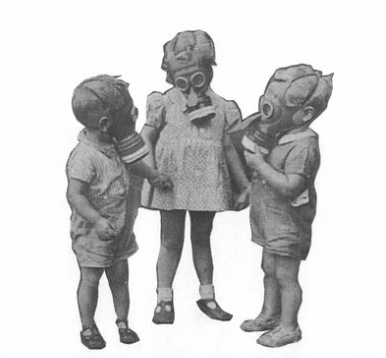 Nachdem AUSGEBOMBT am diesejährigen Horst Fest einen überaus bleibenden Eindruck hinterliessen, um nicht zu sagen den wahrscheinlich intensivsten Auftritt des gesamten Festivals hingelegt haben, ist klar, dass wird die Depri Oi-Metaler so schnell wie möglich wiedersehen wollten. Gesagt, getan, im Februar dann auch mit zwei kleinen Vinyls im Gepäck.
KETTENHUND sind allen hier nach ihrem denkwürdigen Auftritt am Hardcore Bloodbath II Festival ein Begriff. Mixe HAMMERHEAD mit FLIEHENDE STÜRME und du hast ungefähr eine Ahnung wie fuckin grandios diese Midtempo-Junkies aus Wien sind. Neue 7" im Gepäck also, versteht sich.
10 Jahre sind genug. RAVAGE FIX zeigen den letzten Mittelfinger. Eine Bastardisierung aus Jap Core, Raw Punk und deutschem Rumpelgerotze. Hardcore Punk aus dem Bodensee mit der gewissen Swissness Note. Fondue Fuckers. First of the Final Fix shows! Keine Zugaben.
10 €/CHF bis 21 Uhr danach 12 €/CHF
20:00 ca.22:00 01:00
DO, 09.02.
Pogy et le Kéfars(FRA)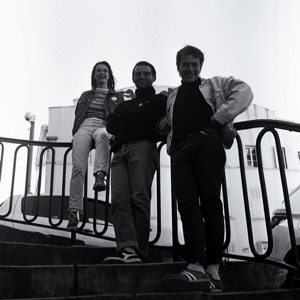 pogy et le kefars aus marseille machen irgendeine eggy-powerpop-postpunk-Mischung und lassen die garage am leben. aber auch wenn es so aussieht, der horst ist gar keine garage, sondern, believe it or not, eine alte steinhauerei! verrückt!! ihr dürft euch freuen, es wird laut, vergleichweise günstig und tanzbar!!
5 €/CHF bis 21 Uhr danach 8 €/CHF
20:00 ca.22:00 00:00
FR, 10.02.
BIKINI BEACH(DE)
NEAT MENTALS(DE)
A MESS(DK)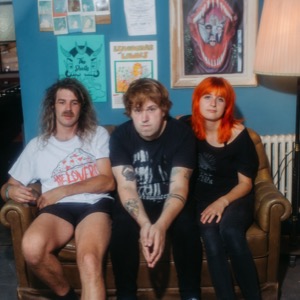 Es ist das fünfte (!) Album von BIKINI BEACH, auf das wir seit einer Ewigkeit warten. Thanks Coronakrise! Thanks Rohstoffmangel! Jetzt ist es endlich so weit. Am 10. Februar erscheint die neue Platte unserer local Lieblingsrocker*Innen auf dem Hamburger Label LA POCHETTE SURPRISE. Ein Tag zum Feiern! Ein Tag, an dem das Trio den Klub in Grund und Boden rocken wird! Beziehungsweise in eine Sauna verwandeln. Mit Garagen Rock, guter Laune und Bier vom Fuzz. BIER VOM FUZZ!
Support: A MESS. One-badass-woman army armed with electric guitar. From Copenhagen, Denmark.
Mit dabei sein und einige Runden im Bowl drehen werden ausserdem die NEAT MENTALS
10 €/CHF bis 21 Uhr danach 12 €/CHF
20:00 ca.22:00 02:00
SA, 11.02.
Zweilaster(DE)
Yeastweise(DE)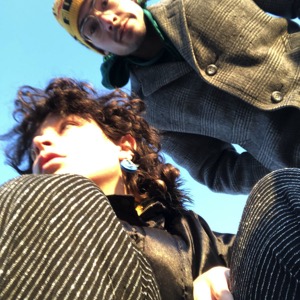 Zweilaster:
bestehend aus Ollenixxe und ArnoArial, lassen Diskussionen um Punk - welche Bedeutung und wie Sinngemäß/Zeitgeist, blabla, mit einem weiteren Fragezeichen stehen! Zweilaster spielt feinsten Flat- Wave (selbst erfunden) /Minimal-punk/Garage. Die Band stellt mit ihren witzigen Bühnenperformances und den überbrillianten, selbstironischen,-reflexiven Texten den Zustand der heutigen verlotterten Welt infrage!
Yeastweise:
Keine Zusammenhang gehabt. Wir versuchen etwas Neues. Versuch. Versuch. Wir haben keine kleine Scham. Würde die Musik eine Musik sein, was wir gerade machen? Bin ich Jerry? Bin ich Seonha? Bei uns ist die Musik die einzige Droge, die das Land erlaubt. Bei uns ist die Musik ein Eingang und Ausgang. Wir sind der Eingang und der Ausgang. Die Tür ist auf! Auf geht's!
Unsere Inspiration kommt aus einem kleinen Notizbuch, das sogenannte 'Tagebuch' im Bett. Wir punkten ja mehrere Punkte.
.
.
.
Lass uns los! . . . . . .. .. . . . … . . . . !
.
.
.
.
Wir möchten zurückkehren, wohin wir nicht zurück können.
Sozusagen Kindheit
Eingängster ( Nein! Zweigängster )
Ausgängster
Hey was für eine Musik macht ihr denn . . . .
Unsere Musik hat Koreanisch, Deutsch, Englisch und Japanisch. Wir versuchen auf "kein Genre" durch die verschiedenen Sprachen. Vielfältigkeit schafft letztendlich ein simples Spektrum. Der einfache Akkord und die Melodie unterstützen diesen Versuch.
Ist das eine Musik oder eine Sprache, was wir labern?
8 €/CHF bis 21 Uhr danach 10 €/CHF
20:00 ca.22:00 01:00
FR, 17.02.
THE DIRTIEST(ITA)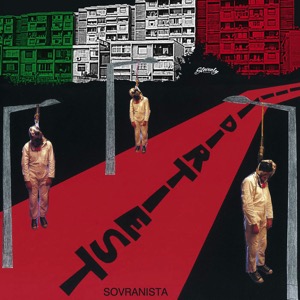 Starting with a dirty dirty GARAGE PUNK ep release THE DIRTIEST turned more into a punk direction. Somewhere between the spits and the ramones they are the first italian singing band on SLOVENLY RECORDS. Lyrically,THE DIRTIEST bounce from brilliance to bonehead and then back, showing deep disgust for the status quo in Italy, and deep love for punk rock & all their pals in the scene.
5 €/CHF bis 21 Uhr danach 8 €/CHF
20:00 ca.22:00 01:00
SA, 18.02.
BEESUS(ITA)
ROLF BLUMIG(DE)
SKULLPRIEST(CH)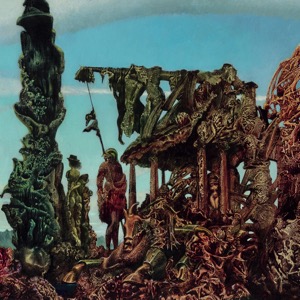 BEESUS (IT) Hart to put this powertrio into genre stereotypes... what I can say though is that they play sometimes heavy sometimes smooth sometimes fuzzy sometimes experimental.
other people describe them as:
"50% Fugazi, 50% Doom, 100% Fugazoom!"
Rolf Blumig (DE)
I know it doesn't really fit to the music of the other two bands, but sometimes its nice to have different genres on one evening. And this one is SPECIAL. It's also really dynamic. Kraut elements, defenetly psychedelic pop weirdness in there. Even some math elements.
SKULLPRIEST (CH)
Switzerland based instrumental rock trio Skullpriest plays a thrilling blend of heavy psych, stoner metal and doom. FUZZ guaranteeed!!
10 €/CHF bis 21 Uhr danach 12 €/CHF
20:00 ca.22:00 01:00
FR, 24.02.
Egg Idiot(DE)
Moleskine(FRA)
Doc Flippers(DE)
Clara Kaldin(FRA)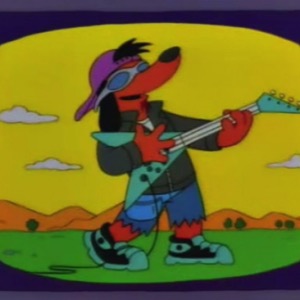 four band rock n'roll evening! with Clara Kaldin and Moleskine out of France and Doc Flippers and Egg Idiot from Leipzig. Doc Flippers return to Horst with a new album packed with punk weirdness and you probably remember the legendary Horst Fest After Show with the walking Egg, Egg Idiot! Moleskine adds some post garage/punk to the evening and Clara Kaldin evens it out with a more ambient, spoken word performance. cooooool!
10 €/CHF bis 21 Uhr danach 12 €/CHF
20:00 ca.22:00 01:00
März
SA, 04.03.
URGES(CH)
+ Support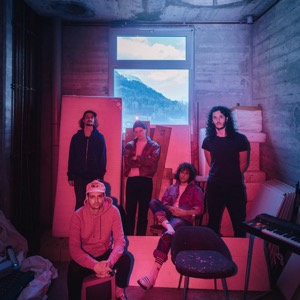 Two decades back. The beginning of the 2000s. The Strokes, the Libertines and later the Arctic Monkeys. And now a young band is following up on the golden age of indie rock. Energetic, wild and refreshing....
URGES tells stories of night life, drugs and volatile relationships. Between despair and loneliness lies desire, hope and the search for freedom. Their songs are made of rushing guitars, growling bass, playful drums, charming vocals and catchy melodies. Wild, energetic, straight forward. URGES present their blend of indie and post-punk, the rock'n'roll spirit on the trail; a refuge from monotony.
8 €/CHF bis 21 Uhr danach 10 €/CHF
20:00 ca.22:00 01:00
SA, 11.03.
Caffeinated Rock & Roll(CH)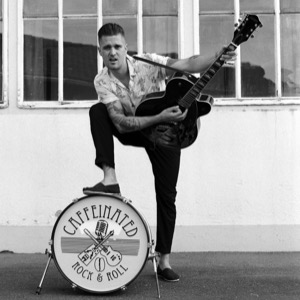 Are you ready for some Rock n' Roll !?!?!
Yes?
Are you ready for a
One Man Rock n' Roll Show !?!?!
Ok!! Let's go go go
5 €/CHF bis 21 Uhr danach 8 €/CHF
20:00 ca.22:00 01:00
Do, 16.03.
NYOS(FIN)
Grundeis(DE)
Smorrms(CH)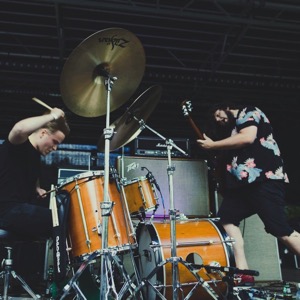 NYOS:
Instrumental-Mathrock-Noise-Looperwahnsinn aus Finnland!
Für Fans von Battles, Russian Circles, Sonic Youth, Don Caballero, Deftones oder schlicht von komplexem Power-Drumming und Bombast-Gitarrensounds!
Grundeis:
Amygdala is definitely one of the best post-punk albums I've heard in recent years and an incredible unique debut. GRUNDEIS drown with multilayered guitars in a melancholic abyss driven by pulsating beats and haunting vocals. The mixture of shoegazing guitar walls and post-punk rhythms casts a dark spell over the listeners.
Grundeis have already been able to prove their live qualities at scene festivals such as the Wave-Gotik-Treffen 2022, the Owls'n'Bats 2022. The band also played several headline shows in 2022, as well as supporting well-known bands like Lebanon Hanover. The band members found each other in Hamburg in 2018.
Smorrms:
instrumental artist from Switzerland. Progressive Rock/Metal
10 €/CHF bis 21 Uhr danach 12 €/CHF
20:00 ca.22:00 01:00
Weitere Infos findet ihr auf unserer Facebook-Seite
https://www.facebook.com/horstklub